By Amy Phipps & Victoria Hicks | BBC News
A lost dog has been reunited with its owners after walking into a police station.
Rosie sought help from officers after being scared by a firework on 3 November.
CCTV footage from Loughborough Police Station captured the moment the border collie arrived and took a seat in the waiting room.
Leicestershire Police staff fetched some water and gave her a fuss before calling the number on her ID tag.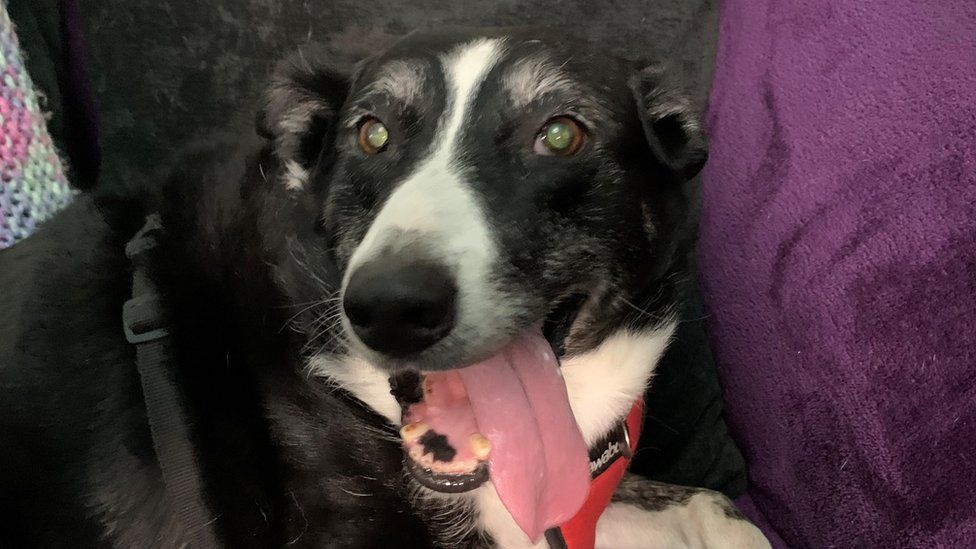 Rosie's owners Steve and Julie Harper said the 10-year-old rescue dog ran away at about 16:00 GMT.
It happened while Mr Harper, 68, was walking her and their other dog Laser at Southfields Park in the town.
"She went and stood with her dad, which she does when she is nervous, and then skedaddled [when the firework went off]," said Mrs Harper, 61.
"She pushed herself through a hedge and handed herself in to the police station.
"The police station is right next to the park."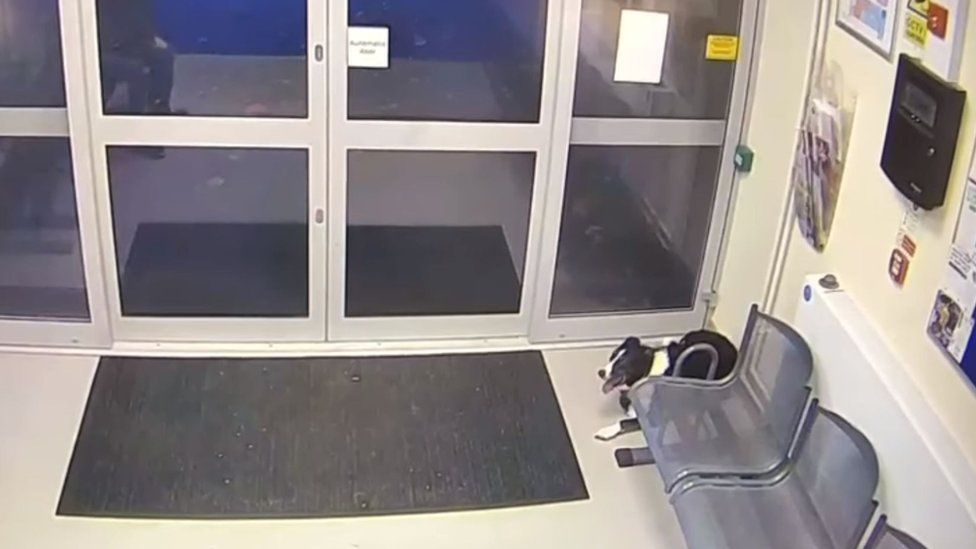 She said her husband was "really upset" but as he was bringing their other dog home, she received a call to say Rosie had been found.
"I was so pleased and so happy she was safe and so proud of her that she was clever enough to find her way to the police station," she said.
Leicestershire Police said: "Thankfully she was wearing a collar, so a lead was available to contact Rosie's owner, who was delighted she had been found safe and well."
This article originally appeared on BBC News: http://icestershire-63633683
Leave a reply